4 Segments
4 Plants
2 Continents
Your one stop solution provider for converting Foams and Flexibles
The Masterfoam Group has solved many challenges related to the production and manufacturing of flexible materials such as foams, foils, felts and filter materials for years. Ranging from the automotive industry (with sealing and NVH solutions), to cushion packaging, filtration and industrial applications, Masterfoam converts soft foams, cell rubbers, foils and fleece materials for almost any industry.
Almost any flexible material can be manufactured in form of slitting, cutting, milling, drilling, gluing, coating, water-jetting, sewing, uv-welding, thermo pressing, printing, moulding and more. Not only the modern machinery, but also the team of highly skilled experts in manufacturing flexible materials, guarantees to find the customer the ideal technical solution for any kind of application.
Technologies
The innovative product development is supported by a very broad range of machinery. Punching, cutting, water jet cutting, cutting, ultrasonic welding, laminating, adhesivatin, printing, drilling, thermal pressing, milling, moulding and assembling – this comprehensive inventory of various production technologies leaves no product wish unfulfilled.
Find out more about our production technologies and their benefits on our website.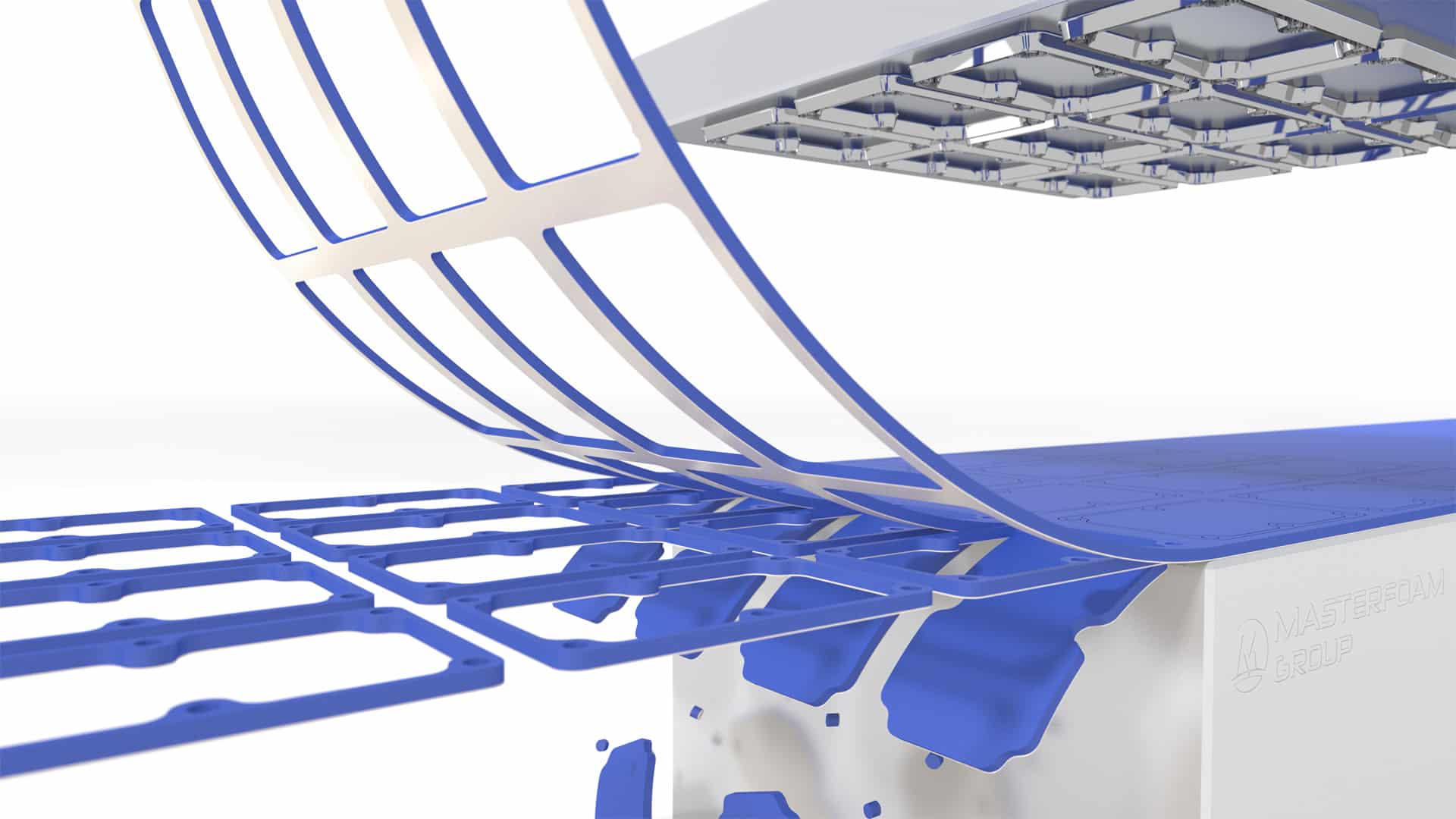 Materials
The variety of cellular, soft, flexible materials is almost limitless. We handle more than 200 different materials every day to meet the most diverse product design requirements. Materials are selected by us according to specification and always reflect the current state of development. Only Reach and ROHS compliant materials are processed in our production facilities. Our decades of experience enable the appropriate and promising selection in the course of product development.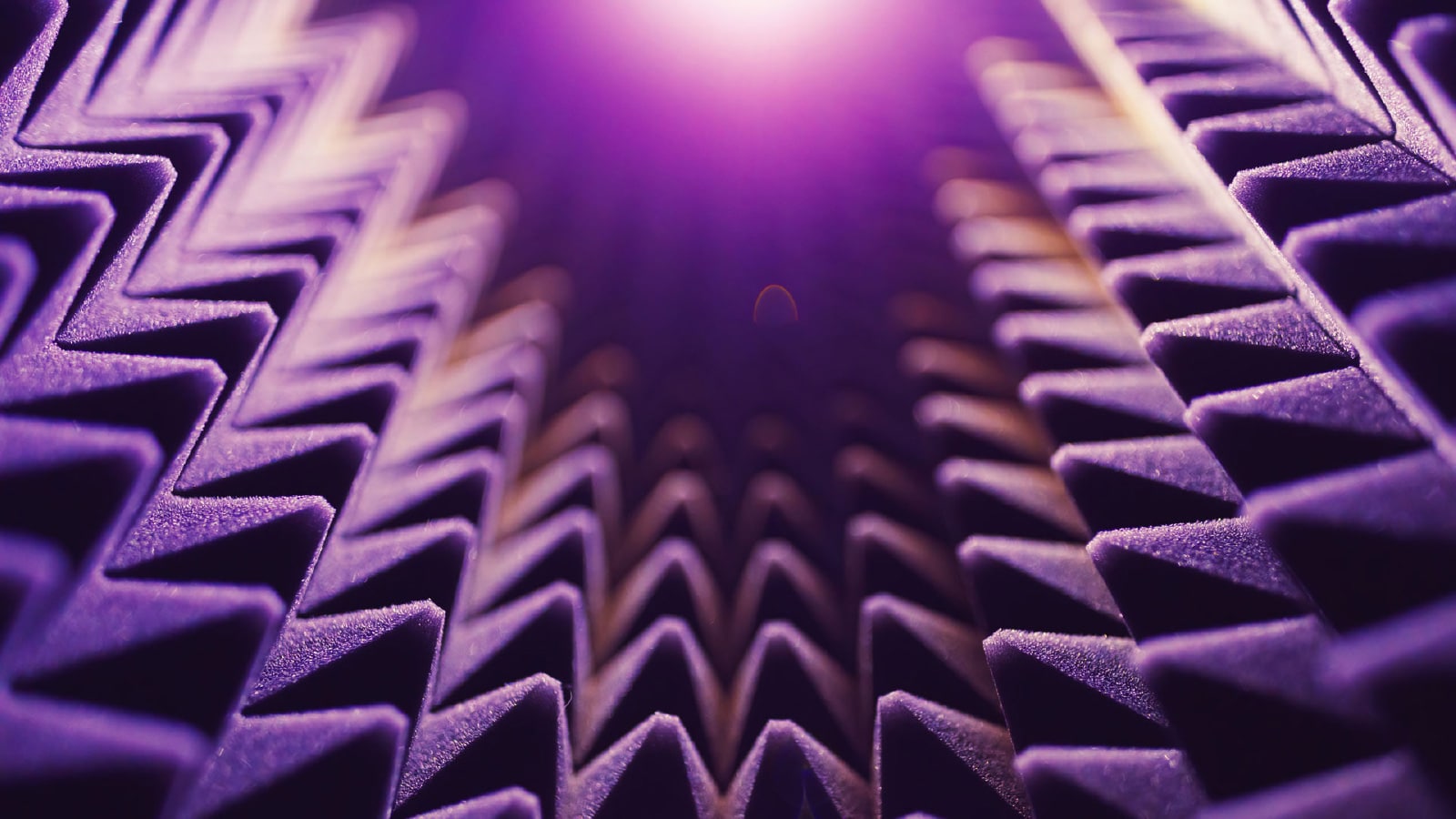 Masterfoam Group, one of the leading European manufacturers of flexible materials, announces the acquisition of Gergonne Espana, S.L.U., a subsidiary of the French group Gergonne Industrie, Oyonnax. The company will be renamed Masterfoam Flexsolutions, S.L. as of Jan. 1, 2023, and will then be a wholly owned subsidiary of Masterfoam BV.
At Masterfoam, the improvement of working conditions and occupational safety is the highest priority. Only because of this we can deliver the product quality we are known for.
At our plant in Mexico, we're continuously working hard to deliver high-quality products. Our kiss-cutting technology helps us to offer even better parts than before.
One thing is especially important to us at Masterfoam: sustainability. This is why we take sustainability into consideration at all levels of our production chain - raw materials, production, logistics, use, and disposal.
About
The Masterfoam Group, founded in 1964, has solved many challenges related to the production and manufacturing of flexible materials.
Jobs
We are constantly looking for new, qualified employees. Please feel free to inform yourself about our current vacancies.
Downloads
Are you looking for more detailed information about our company or our products? Select the relevant information and download it.
Contact
Do you have any questions? Then feel free to contact us at one of our contact addresses in Germany, the Netherlands, Mexico or Romania.